Adult Martial Arts
TAKE ON THE KENPO 5.0 SELF-DEFENSE SYSTEM IN OUR ADULT MARTIAL ARTS CLASSES
Looking for a workout community that's engaging, challenging, and supportive?
Look no further than the number one Martial Arts studio in Monrovia.
Jeff Speakman's Kenpo 5.0 Monrovia is a place to get fit and stay focused on growing your mind and body so that you can become your absolute best.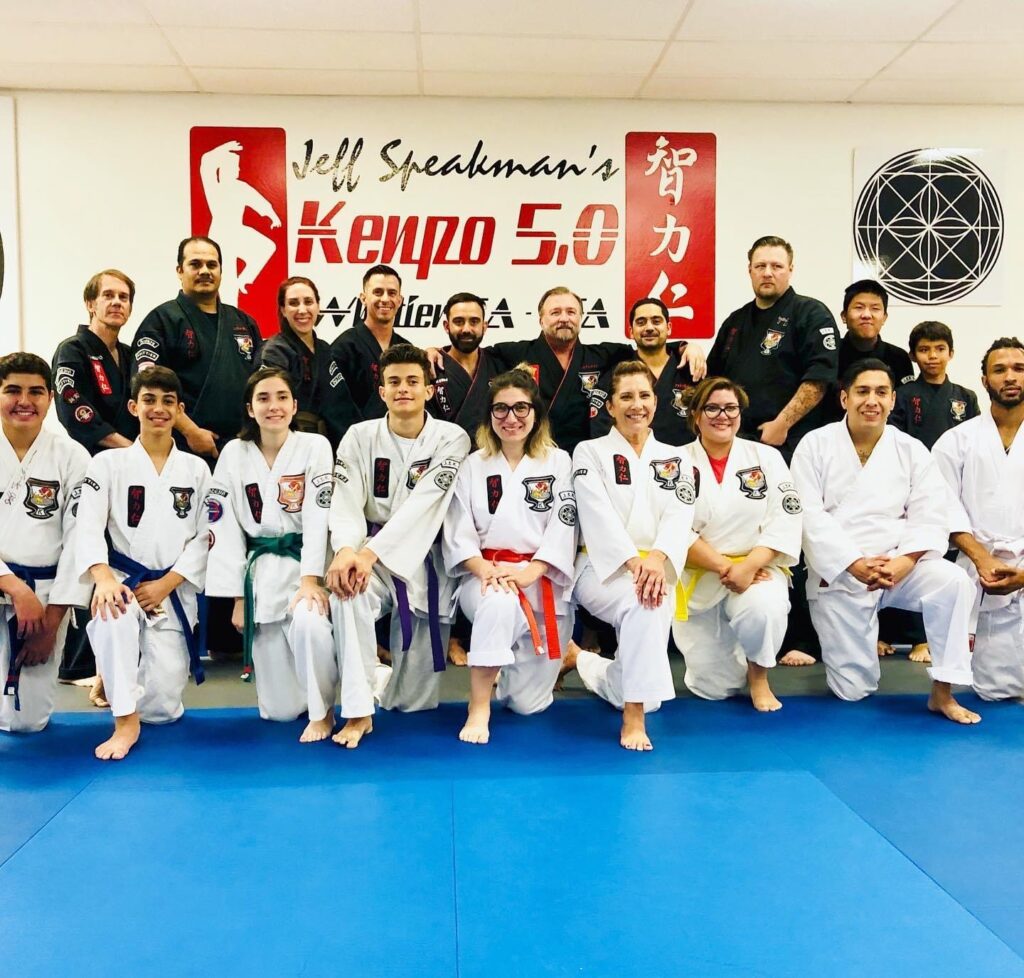 WHY ADULT MARTIAL ARTS?
You invest in us, we invest in you. We take our role as instructors seriously.
We're here to provide you with everything you need to meet your goals and succeed, including:
Excellence – We're here to make you skilled and fit for success.
Accountability – We're here to make sure you do what you set out to do.
Individual attention – We're here to help you, as a unique individual.
Belief in Self – We're here to encourage you for when you need it most.
WHAT GOES INTO A KENPO 5.0 WORKOUT?
You won't find a workout like this anywhere else in Monrovia. Our Kenpo 5.0 is a complete mixed martial art.
Meaning, you get to master a wide variety of skills while enjoying full-body benefits. Kenpo 5.0 includes:
Self-Defense – Improve your reaction time. Know you can protect yourself.
Ground Fighting – Learn to leverage your abilities and strengths.
Standup Fighting – Increase balance, mental focus and power.
READY TO DISCOVER YOUR ABILITIES AT JEFF SPEAKMAN'S KENPO 5.0 MONROVIA?
Sign-ups are open, so now is the time to begin.
Have questions don't hesitate to reach out.
Our Adult Martial Arts class is open to all skill levels and abilities, so sign up and bring a friend!
WHY WAIT? START ENJOYING ALL THE BENEFITS OF ADULT MARTIAL ARTS AT JEFF SPEAKMAN'S KENPO 5.0 MONROVIA!