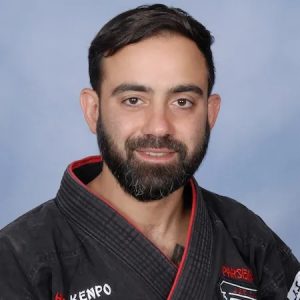 BERJ PARSEGHIAN
Co-Owner & Head Instructor
Mr. Berj Parseghian is the Lead Instructor & Co-Owner, teaching both self-defense and fitness training. He holds a Master's of Education (M.Ed.) Degree in Curriculum and Instruction. Prior to expanding his martial arts full time, he was a middle and high school AP History teacher for nearly a decade. Mr. Parseghian is a 6th degree black belt and has been teaching and training in the martial arts for over 25 years under the direct instruction of Master Jeff Speakman, the founder and leader of the Jeff Speakman Kenpo 5.0 organization, a worldwide organization in over 14 countries. Mr. Parseghian has also been the director of many youth summer camps in Armenia and in the United States. He continues to work with both kids and adults in the fields of education, self-defense and fitness.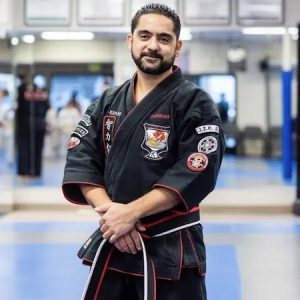 ANTO PARSEGHIAN
Co-Owner & Head Instructor
Mr. Antranig (Sensei Anto) Parseghian is the co-owner and lead instructor. Mr. Parseghian began training under Master Jeff Speakman in 1994, and as a 7th degree black belt, is currently his highest ranking student worldwide, as well as the Camp Director for the Jeff Speakman World Martial Arts Event. Mr. Parseghian opened his first school at the age of 18, and is a multiple time international martial arts grand champion. Mr. Parseghian has been inducted into the Martial Arts Masters Hall of Fame and has been featured in the Kenpo Journey Book. Mr. Parseghian also graduated from Cal Poly Pomona receiving his bachelor's degree in Electrical and Computer Engineering, and runs an independent electrical and computer engineering business. Mr. Parseghian has been a community leader for decades, with his involvement in the Boy Scouts of America, Armenian Community Centers, and his martial arts schools.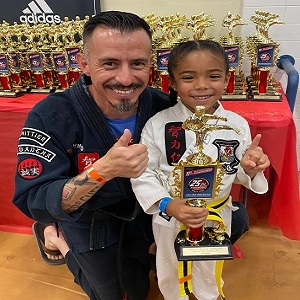 ANDY MORALES
Instructor & Fitness Trainer
Mr. Andy Morales is a martial arts instructor and fitness trainer at the Jeff Speakman's Kenpo 5.0 Monrovia School. After high school, Mr. Morales joined the U.S. Army. He was on active duty for nine years with one deployment to Iraq, and has been awarded a Purple Heart from the United States military. After his military service, he went to school to become an audio engineer and started working in the inflight entertainment industry out of a Hollywood studio lot. Wanting an extra-curricular activity for his kids, Mr. Morales found the Jeff Speakman's Kenpo 5.0 organization. After loving the program for his kids, he and his wife Lindsay decided to join as well. Shortly after, Mr. Morales made a career move that would enable him to really follow his passions. He became an independent certified health coach, giving him the freedom to become an assistant instructor at the Jeff Speakman Monrovia school. Him and his wife Lindsay are both currently first degree black belts. Mr. Morales is living the dream of helping people reach and maintain their health goals while teaching and inspiring both children and adults through fitness and martial arts training.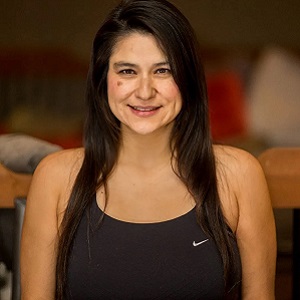 MELANIE SALAS
Yoga Instructor
Ms. Melanie Salas has been practicing yoga for 7 years. She obtained her Hatha yoga certification through Sundara Yoga Shala in 2018. The personal benefits she received from the practice inspired her to share her love of yoga. Throughout the years she has led classes that are geared towards the individual and has specialized in working with adults with all abilities including cerebral palsy, down syndrome and ASD. Knowing that all bodies mobility and flexibility levels are different she works with the students individualized capabilities and needs.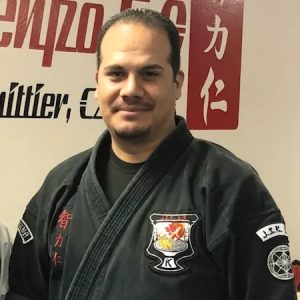 MAURICE GOMEZ
Women's Self Defense Workshop Leader
Mr. Maurice A. Gomez Sr. is the Women's Self Defense Workshop leader and coordinator at Jeff Speakman's Kenpo 5.0 Whittier. Mr. Gomez is a 4th degree black belt in American Kenpo Karate with over 30 years of various Martial Arts experience. Mr. Gomez is an active Use of Force & Tactical self Defense Instructor for the Los Angeles Police Department. He has also provided instruction for many other law enforcement agencies such as the Huntington Beach, Newport Beach, Bell Gardens and the City of Bell Police Department. Mr. Gomez is the Head Instructor at Jeff Speakman's Kenpo 5.0 Duarte studio and currently continues to train under the guidance of Mr. Berj & Anto Parseghian who are direct senior students of Master Jeff Speakman. Not only has Mr. Gomez trained with many other notable black belt instructors from around the world but continues to surround himself and his students with a wide variety of Kenpo's foremost prominent instructors. Mr. Gomez also teaches other various specialized workshops & seminars. The Women's Self Defense Workshops in particular have experienced rapid growth in both popularity and demand due to his in-depth knowledge and expertise. He has been featured on NBC, Univision and the Los Angeles Times. His work has also been recognized by the California State Senate, 32nd District for his passion and dedication to Women's safety.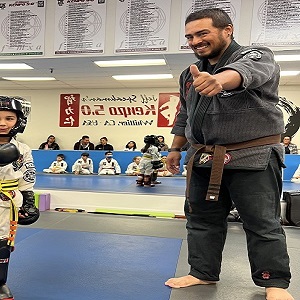 JOSE PALACIOS
Instructor
Mr. Jose Alexander Palacios Jr is a black belt candidate and instructor at the Jeff Speakman's Kenpo 5.0 Whittier studio. Both his uncle and his father introduced him to the martial arts from a very young age. Years later, he moved to California and started training in Taekwondo. He unfortunately stopped training as a teenager, and it wasn't until almost two decades later that he came across our studio here in Whittier. The name Jeff Speakman was familiar to him because of the martial arts movies that he used to watch a kid, so he figured he'd try it out for a bit. He fell in love with the art, and it started to bring back the clarity and focus the martial arts used to provide him as a kid. Working with both the kids and adult students at our studio has allowed him to grow as a martial artist, and most importantly, as a person.