COMBINE STRIKING AND A TOTAL-BODY WORKOUT IN OUR FITNESS KICKBOXING CLASSES
Want a workout that never gets old?
At Jeff Speakman's Kenpo 5.0 Monrovia, we're excited to offer the incredible Fitness Kickboxing Class.
Whether you're trying to maintain your pique fitness level or are looking for a way to start getting active again, this is the total-body workout for you.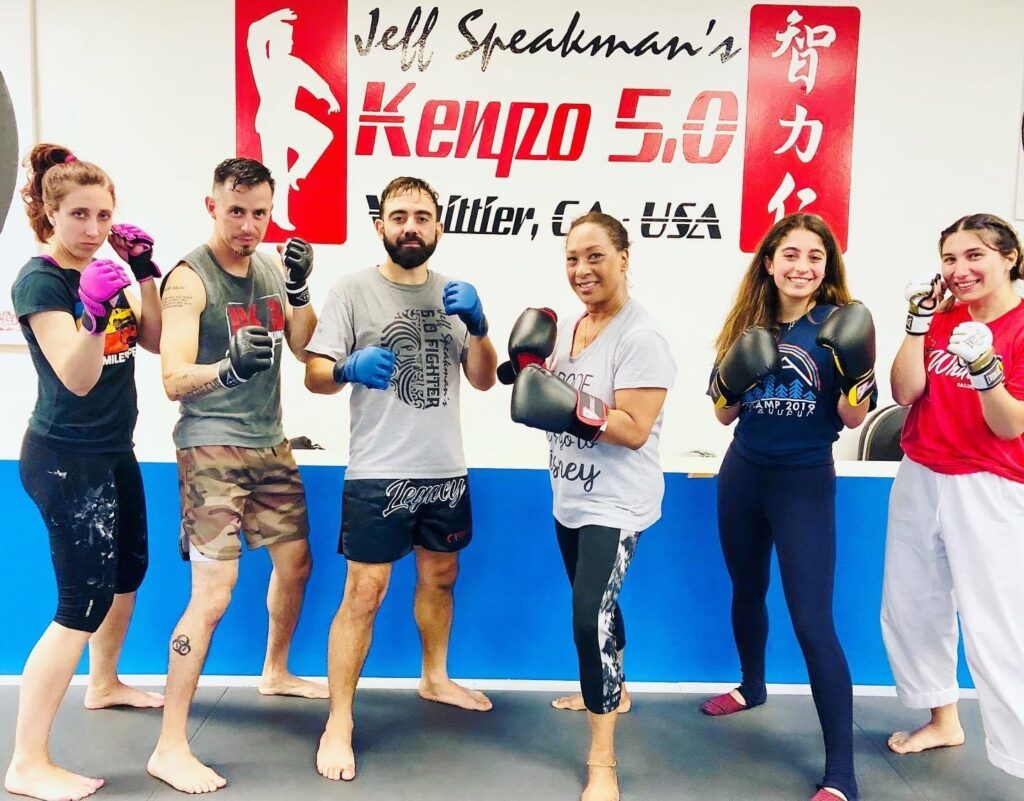 WHY FITNESS KICKBOXING? THE TOTAL-BODY BOOST.
Getting a regular full-body workout isn't easy. But when you have the best resources, all in one place, it's a whole lot easier to accomplish your health goals.
Jeff Speakman's Kenpo 5.0 Monrovia brings together everything you need to do just that – in one class.
Cardio – Repeated motions that keep your heart rate up.
Toning – Light weight-lifting to get you (and keep you) in shape.
Coordination – Practice staying on your toes to execute with accuracy.
THE SECRET TO JEFF SPEAKMAN'S KENPO 5.0 SUCCESS
One of the hardest parts about becoming your best is staying motivated. That's why we've designed our class to be both challenging and a blast.
Cool Moves – It feels amazing to execute those kickboxing kills.
Great Music – It matters when you're mid-workout, digging deep.
Best Instructors – It takes the right person to push you to the limit and keep you encouraged.
JOIN JEFF SPEAKMAN'S KENPO 5.0 MONROVIA – GET ALL THE BENEFITS TODAY
Ready to start enjoying your fitness routine? We're about making this process of learning and growing fun.
Ready to join an uplifting environment that's know for success? We're about providing the best quality instruction so that you can become the best version of yourself.
Ready to get started? We'd love to have you.